Argos Pure Fragrance Oil Crystal Dabber
This thick crystal flacon features a 3D engraved Argos Logo inside of the crystal. This limited-edition bottle is numbered 001/500 and proudly features the signature of our perfumer Mr. Christian Petrovich. Each special edition crystal bottle comes carefully packed in a wooden box specially designed to hold this precious collectable and features an inlayed titanium silver Argos logo and name on the cover of the push locked box.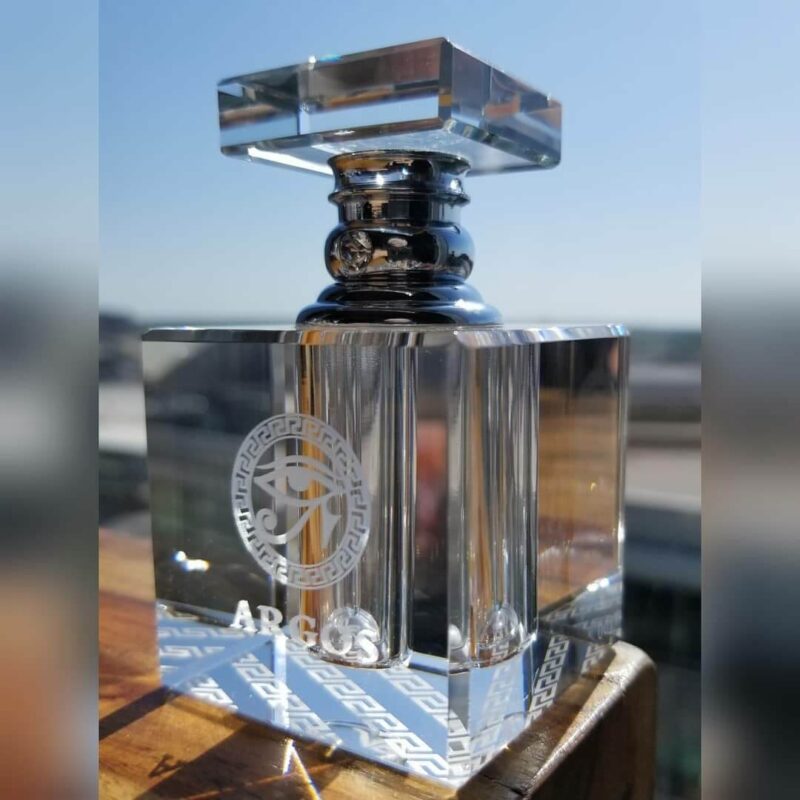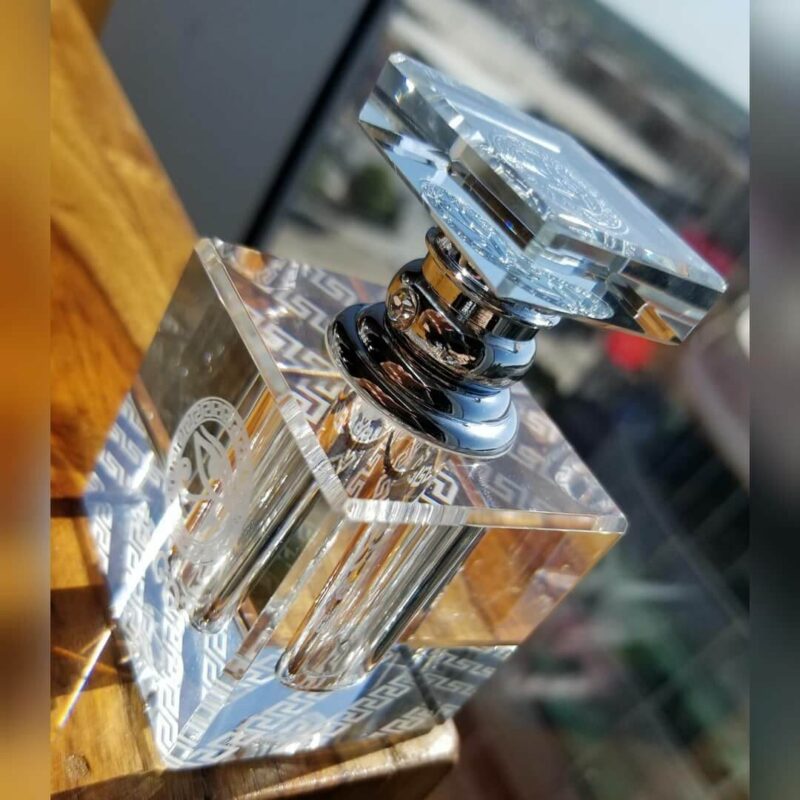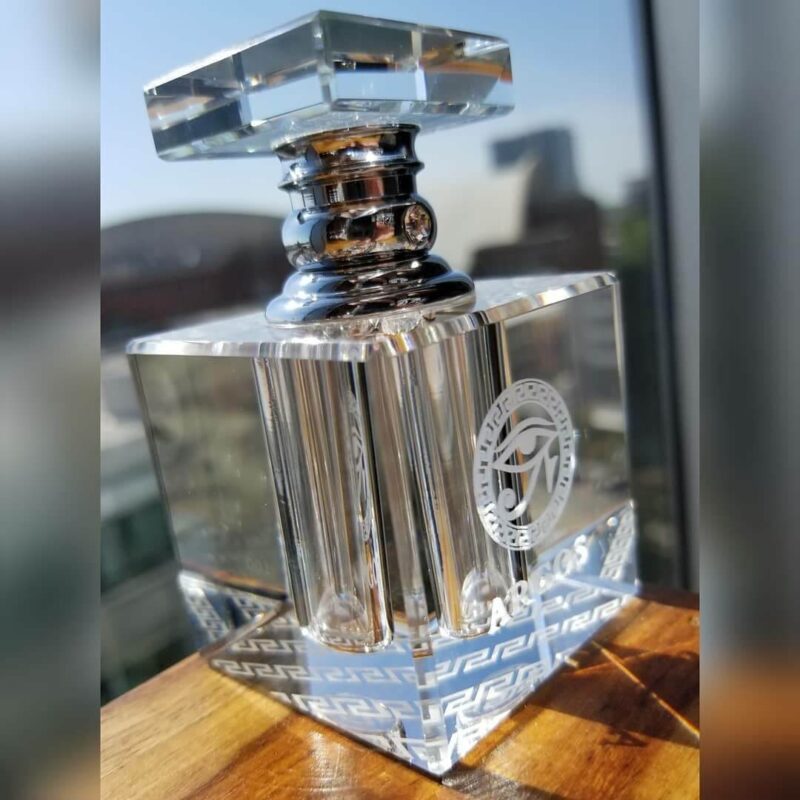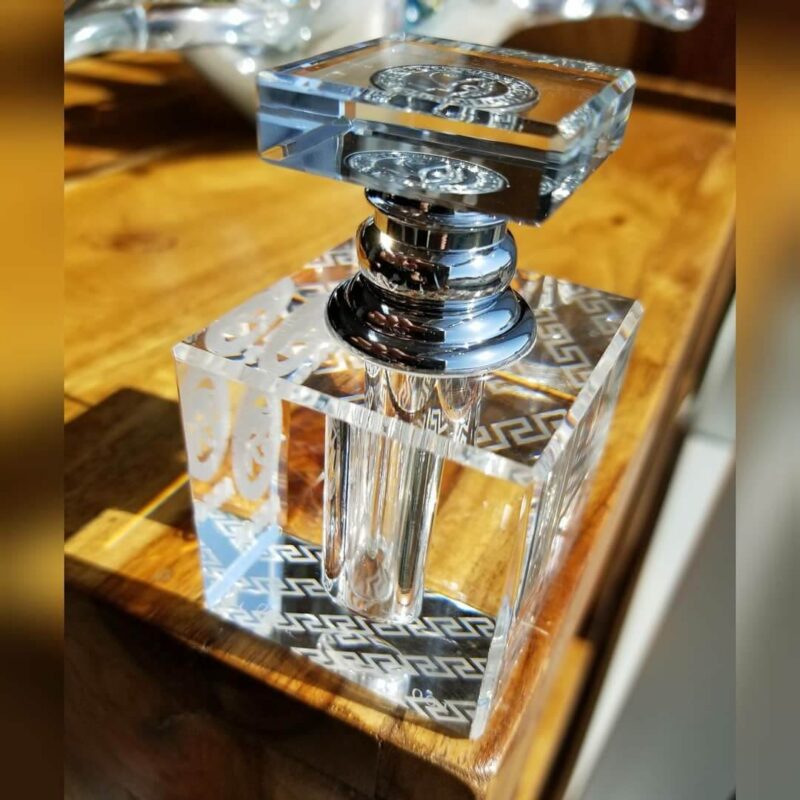 Reserved for our most special clientele and is only offered to a customer who has purchased the current Argos line of 5 fragrances through our official website. This reward is not only for our USA customers. This is for international as well. You must inform us when you place your order for your 5th 100ml bottle that you would like the Pure Fragrance Oil Crystal Dabber in our comments section at checkout and you must also select which oil you would like it filled with from our 5 current releases.
(If you fail to inform Argos that you have earned the crystal at the time of order of your 5th 100ml bottle then you may have to pay extra shipping to have it shipped to you separately. It is best to inform us at the time of your order so we can have your crystal carefully packed and shipped to you free with your 5th 100ml bottle purchase. Also, if you do not request a specific fragrance oil for your crystal one will be selected for you at our discretion)